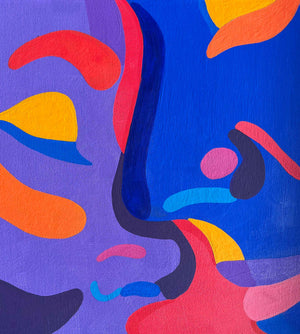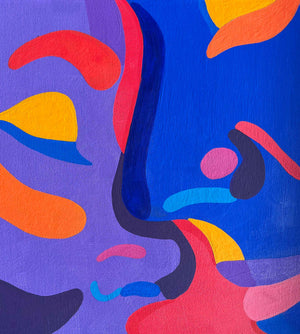 Make Me Feel - Original Artwork on Canvas
Make Me Feel - Original Artwork on Canvas
In this 45x45 cm artwork, emotions speak louder than words. Two figures, painted in shades of purple and blue, create an intimate scene. The deep purples add mystery, while the bold blues express profound feelings. Touches of red and pink bring warmth and passion into the mix, creating a balanced, sensual experience.
2023 original painting.
Dimensions: 450x450mm
Acrylic on canvas
Framing style  - timber floating frame
Please email me if you're interested in viewing additional photos and videos of this specific piece, which includes close-up shots and various angles showcasing both the artwork and its framing.

The purchase of item does not transfer reproduction rights.