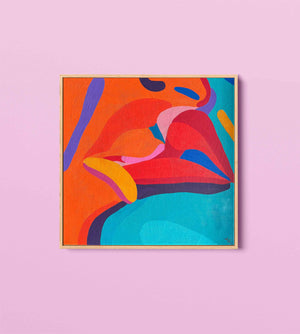 Taste - Original Artwork on Canvas
Taste - Original Artwork on Canvas
Feel the heat of love with bold reds and deep blues. This artwork captures the intensity of love's embrace.
2023 original painting.
Dimensions: 450x450mm
Acrylic on canvas
Framing style  - timber floating frame
Please email me if you're interested in viewing additional photos and videos of this specific piece, which includes close-up shots and various angles showcasing both the artwork and its framing.

The purchase of item does not transfer reproduction rights.