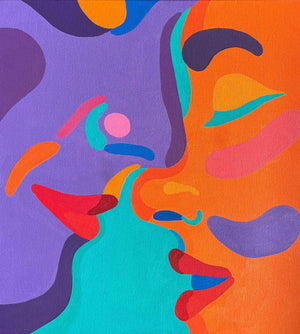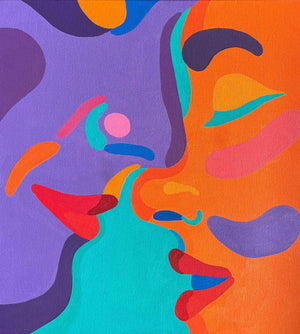 You - Original Artwork on Canvas
You - Original Artwork on Canvas
Bold strokes of purple, representing depth and mystery, intertwine with the fiery oranges, symbolising passion and warmth. The contrast between these bold colours mirrors the complexities of human emotions — love, intimacy, and the electrifying anticipation of a significant moment.
2023 original painting.
Dimensions: 550x550mm
Acrylic on canvas
Framing style  - timber floating frame
Please email me if you're interested in viewing additional photos and videos of this specific piece, which includes close-up shots and various angles showcasing both the artwork and its framing.

The purchase of item does not transfer reproduction rights.